Holiday Recipe for Crustless Mini Quiche
Sign Up to Review Your Medicare Now
https://quotes.medigaplife.com/find-plans/
Enjoy this holiday recipe for Crustless Mini Quiche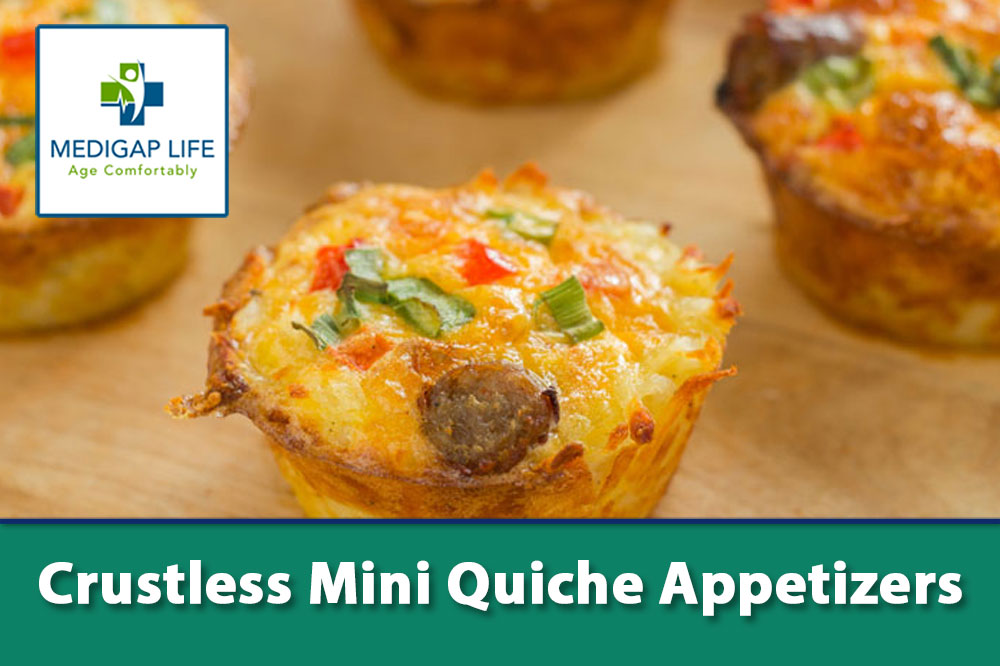 Call Us about Medicare Advantage plans at 1-855-800-5265 or Sign Up to review your Medicare coverage and options https://quotes.medigaplife.com/find-plans-4/. We can help. #medigaplife #medicare #medicareadvantage #disability #partd #vision #dental #hearing #aep #transportation #diabetic
Ingredients
6 eggs
1/2 cup chopped broccoli
1/2 cup chopped red pepper
1/4 cup chopped jalapeños deseeded
1/2 cup chopped red onion
1/4 cup grated cheddar cheese
1/8 cup milk
1/2 tsp salt
1/4 tsp pepper
Instructions
Preheat oven to 350 F.
Prepare all veggies by chopping as small as possible. Whisk eggs, milk, veggies and cheese in a large bowl.
Grease mini muffin cups with olive oil and carefully pour egg mixture into egg cups, filling to a couple of millimeters to the top.
Cook in the oven for 25 minutes.
Let cool and serve on a large serving platter.