Holiday Recipe for Parmesan Popcorn
Sign Up to Review Your Medicare Now
https://quotes.medigaplife.com/find-plans/
Enjoy this holiday recipe for Parmesan Popcorn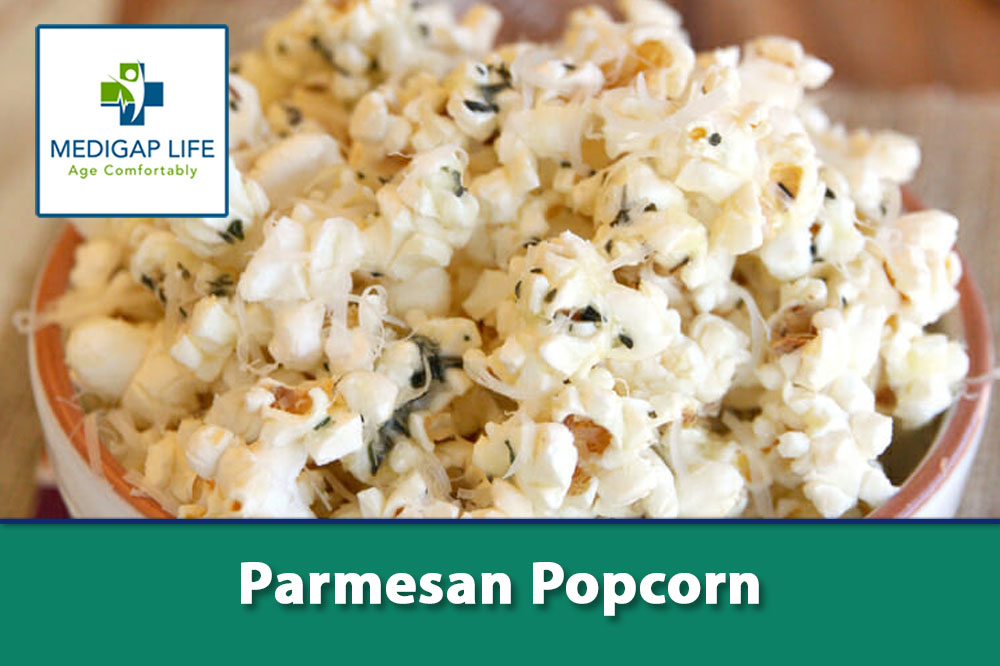 Call Us about Medicare Advantage plans at 1-855-800-5265 or Sign Up to review your Medicare coverage and options https://quotes.medigaplife.com/find-plans-4/. We can help.
#medigaplife #medicare #medicareadvantage #disability #partd #vision #dental #hearing #aep #transportation #diabetic
INGREDIENTS
Enough popcorn kernels to cover bottom of pot, one layer about 1/4 cup
Enough vegetable/canola oil to cover bottom of pot, one thin layer about 1-2 tbsp
SPICE MIX
2 tbsp chili powder
1 tbsp paprika
1 tbsp garlic powder 1 tsp garlic salt also works
2 tsp rosemary
1 tsp salt
1/2 tsp pepper
1/4 tsp cayenne pepper
POPCORN TOPPING
1-2 tbsp extra virgin olive oil
1/3-1/2 cup parmesan cheese
INSTRUCTIONS
In large pot (make sure it comes with a fitted lid!), add 1-2 tbsp olive oil (you will have to eye-ball it) and add popping corn.
Cook covered on med-high heat, shaking pot often as popcorn starts to pop. Check on it to make sure it isn't burning. You should be able to tell that it's done because the whole pot will be filled with fluffy white kernels!
Mix together spice mix, and drizzle olive oil over hot popcorn. Put on your desired amount of the spice mix (I used almost all of it) and toss popcorn to make sure seasoning is even.
Grate parmesan cheese directly on popcorn and toss to coat. Start out with 1/3 cup of cheese for now; you can always add more.
Serve right away and enjoy!