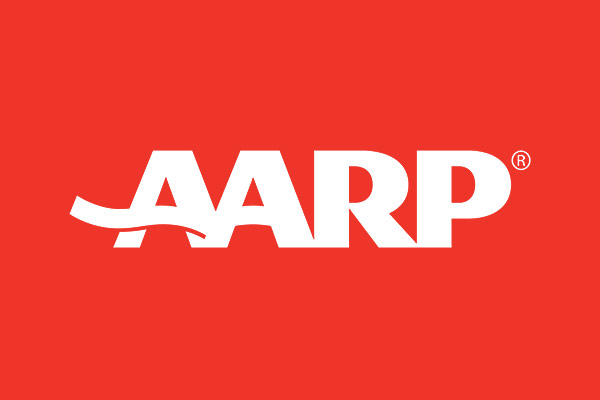 This post was originally published on this site. Reprinted with permission.
EXCLUSIVE: Sheryl Lee Ralph Shares Her Long Journey to Overnight Success in AARP The Magazine Interview
The award-winning actress and singer on fighting for her dreams and how it is never too late to claim the spotlight.
WASHINGTON—Actress and singer Sheryl Lee Ralph may be winning over new audiences, but her renown has been decades in the making. The iconic star opens up about her expansive career from Broadway to the beloved series Abbott Elementary and how it felt to win her first Emmy award at age 65 in the August/September issue of AARP The Magazine (ATM).
From starring in the original Broadway production of Dreamgirls to her current role as a strict but loving teacher in Abbott Elementary, Ralph has always used passion as the drive behind her work. She shares her experience challenging the entertainment industry early in her career by pushing for roles for Black actresses, fighting for the representation that was long overdue and inspiring others in the process. She reveals how a shared passion with her husband, Pennsylvania Senator Vincent Hughes, of fighting for education was the motivator behind her role on Abbott.
Ralph also shares the secret behind graceful aging – taking care of yourself by preparing for longevity and embracing change by not being afraid to sometimes let the younger generation take the lead. It is this positivity and wisdom that drove the legendary Ralph to win her first Emmy last year, proving to the world that it is never too late to go after what you want and for your career to reach new heights.
The following are excerpts from ATM's August/September 2023 cover story featuring Sheryl Lee Ralph. The issue is available in homes starting in July and online now at www.aarp.org/magazine/.
On winning her first Emmy, Screen Actors Guild Award, Critics Choice Award, and more this past year:
"This has been an amazing year. I never keep a bucket list, but every time another award came through, my friends would say, 'You checked another one off of the list.' It just shows that if you really have a dream, you can make it come true."
On collaborating with Quinta Brunson on Abbott Elementary and her passion for education:
"She's just a genius to me. She has alchemy. I had worked with her on HBO's A Black Lady Sketch Show, and she wanted me for the pilot of Abbott. Then I read the script and loved that it was shining a light on educators. My husband, Vincent Hughes, is a state senator in Pennsylvania, and he has been talking about education for years. Why is it we don't realize that all children in America deserve education? Their zip code should not determine whether they get that or not."
On paving the way for future generations:
"For me, that's what aging looks like. When I started as an actress, my road really wasn't there. I had to bust rocks to create my road. And now that road is there for my kids and other people's kids to travel."
On fighting for representation for Black actresses on screen:
"I also sought roles that hadn't been thought of – but should have been. In the early '90s, Designing Women was a hit, but it was a show about Southern women with no Black women in it. I met Designing producer Harry Thomason at an event, walked right up to him and said, 'You need a Black woman on your show.' The next day, he hired me."
On her son Etienne's near-death experience:
"He got mugged, and they shot him three times. He woke up in the hospital with two bullets in his leg and a wound in his forehead where a bullet had grazed him. When I heard he'd been shot, I collapsed and dropped the phone. I didn't even listen to the rest. But they didn't kill him, thank God."
On sexual harassment in the entertainment industry:
"On a trip to Vegas with a producer, I was supposed to have my own room, but there was no room for me—just one room, just one bed. And he said, 'This is all you have to do.' Oh, that's all? Really? No thanks."
On preparing for longevity:
"My father used to tell me, 'You're going to live a long time, so you've got to take care of yourself. Eat properly. Exercise.' My life has been about preparing for longevity. Finding my joy, making great choices for me, understanding that life is not always fair. Sometimes it's your day. Sometimes it's not your day. But if it's a good day or a bad day, you've got to thank God because you got a day."
On the key to a successful long-distance marriage:
"You have to have an incredible amount of trust in that other person. We spend a lot of time talking to each other. But if he doesn't see me every two weeks, he gets a little nervous. I married the man who has become my best friend."
# # #
About AARP
AARP is the nation's largest nonprofit, nonpartisan organization dedicated to empowering people 50 and older to choose how they live as they age. With a nationwide presence and nearly 38 million members, AARP strengthens communities and advocates for what matters most to families: health security, financial stability and personal fulfillment. AARP also produces the nation's largest circulation publications: AARP The Magazine and AARP Bulletin. To learn more, visit www.aarp.org, www.aarp.org/espanol or follow @AARP, @AARPenEspanol and @AARPadvocates, @AliadosAdelante on social media.
https://www.medigaplife.com/wp-content/uploads/2020/02/aarp-logo-1.jpg
400
600
mgl
https://www.medigaplife.com/wp-content/uploads/2019/11/MGL_Horizontal_logoforwebsite-1.jpg
mgl
2023-07-25 14:36:00
2023-07-25 15:06:57
EXCLUSIVE: Sheryl Lee Ralph Shares Her Long Journey to Overnight Success in AARP The Magazine Interview